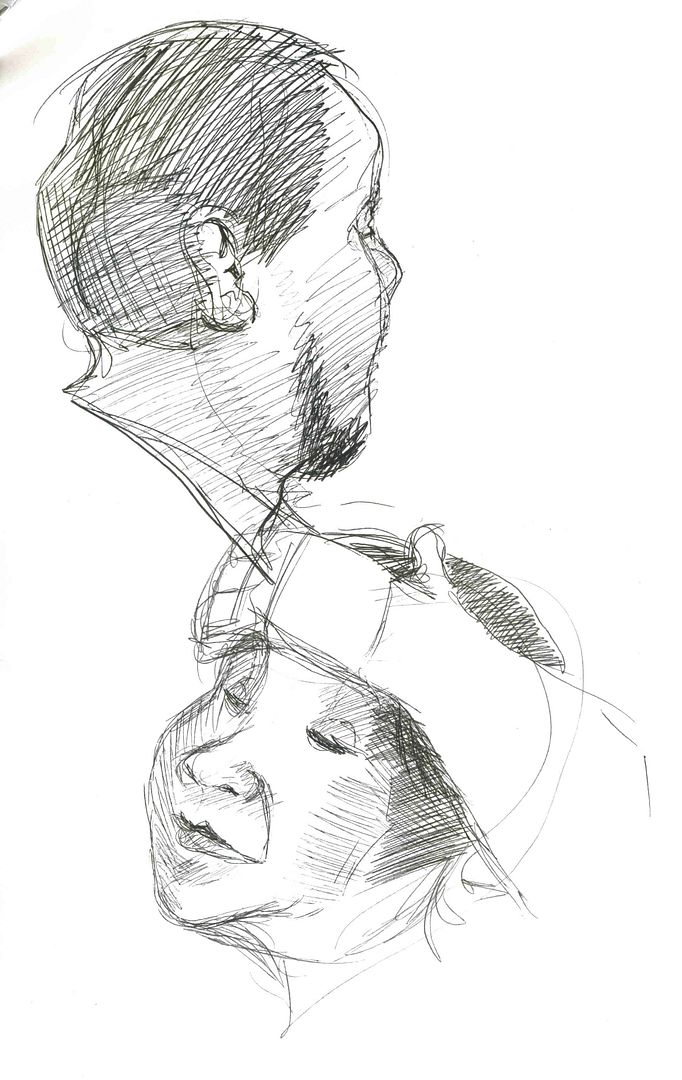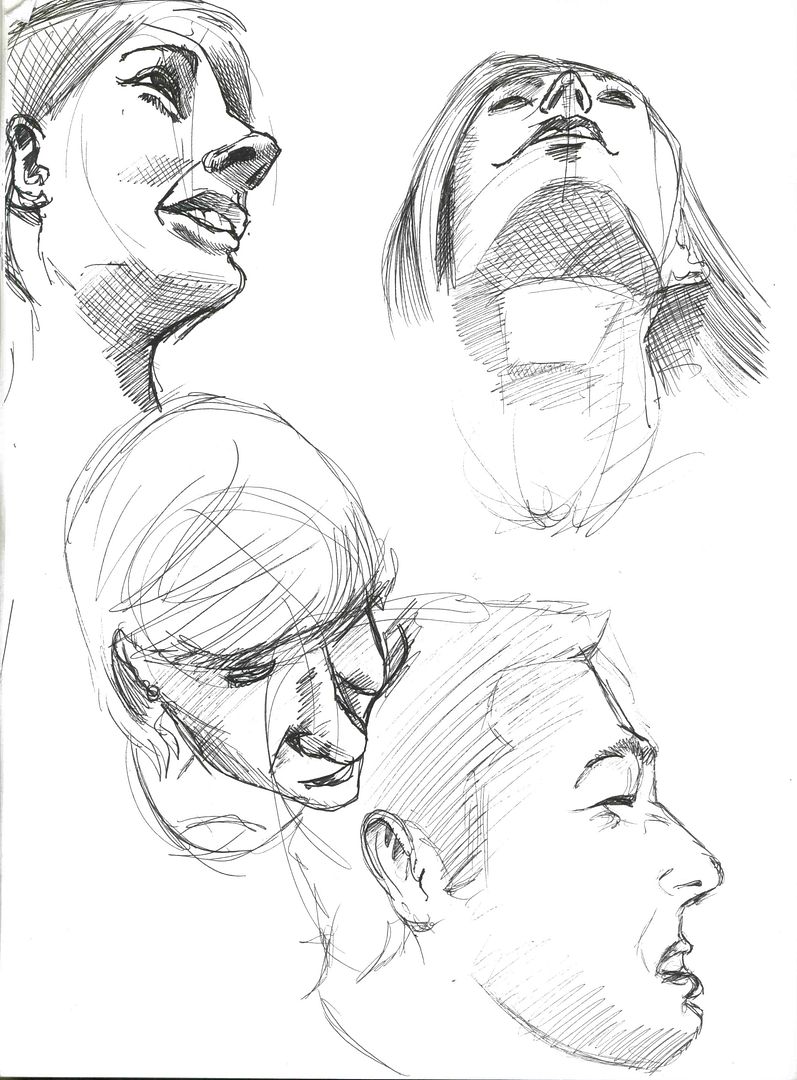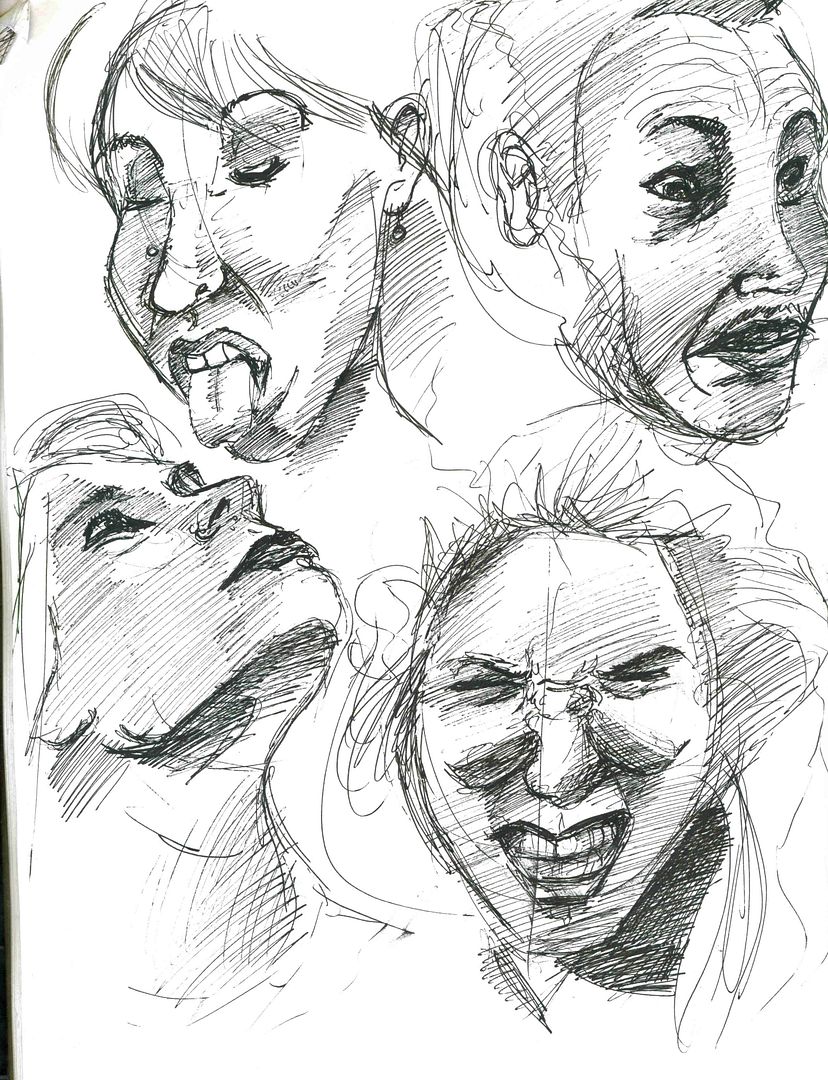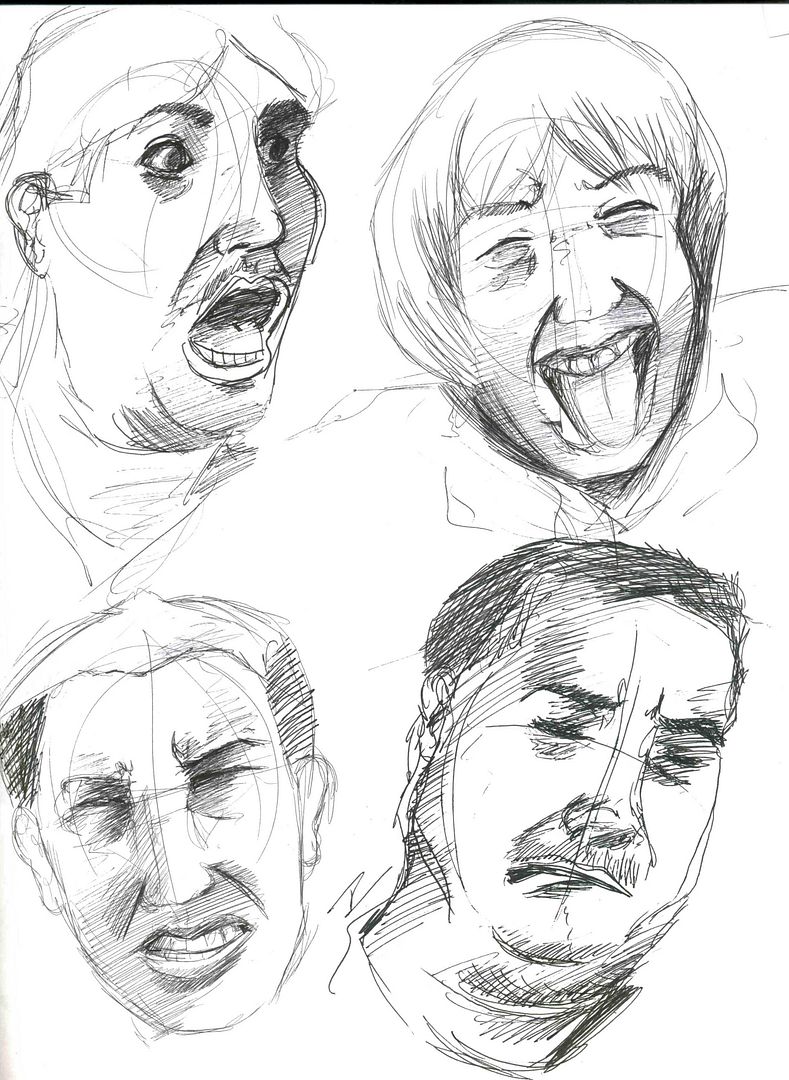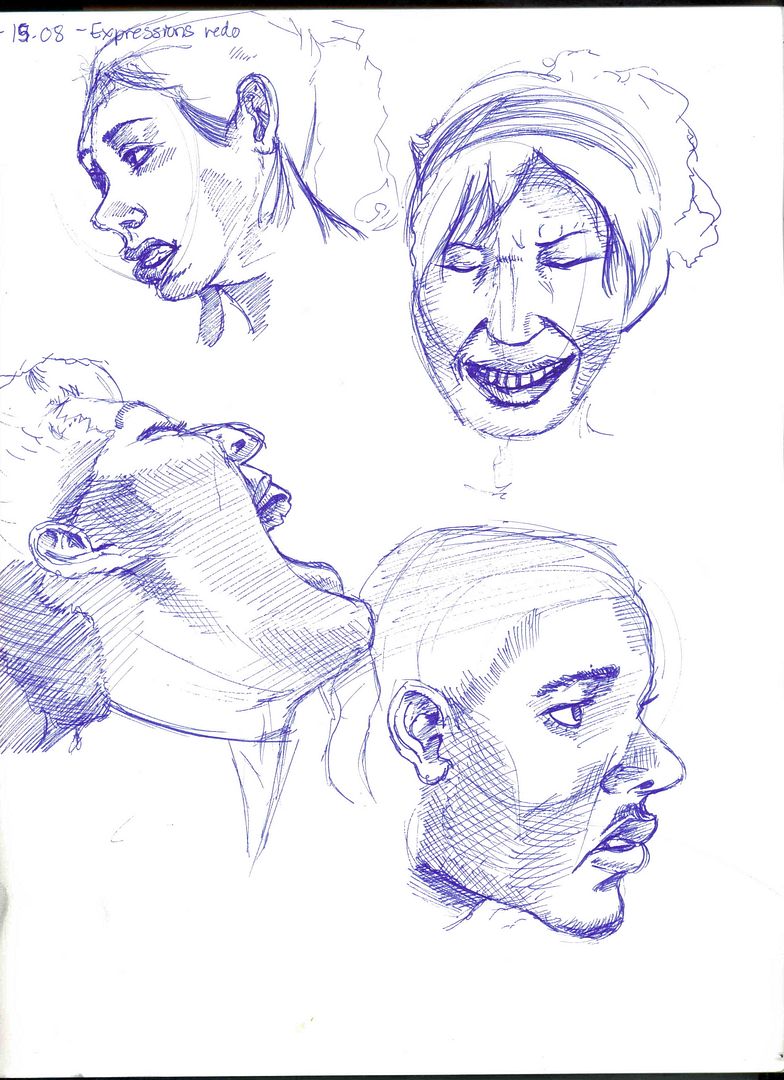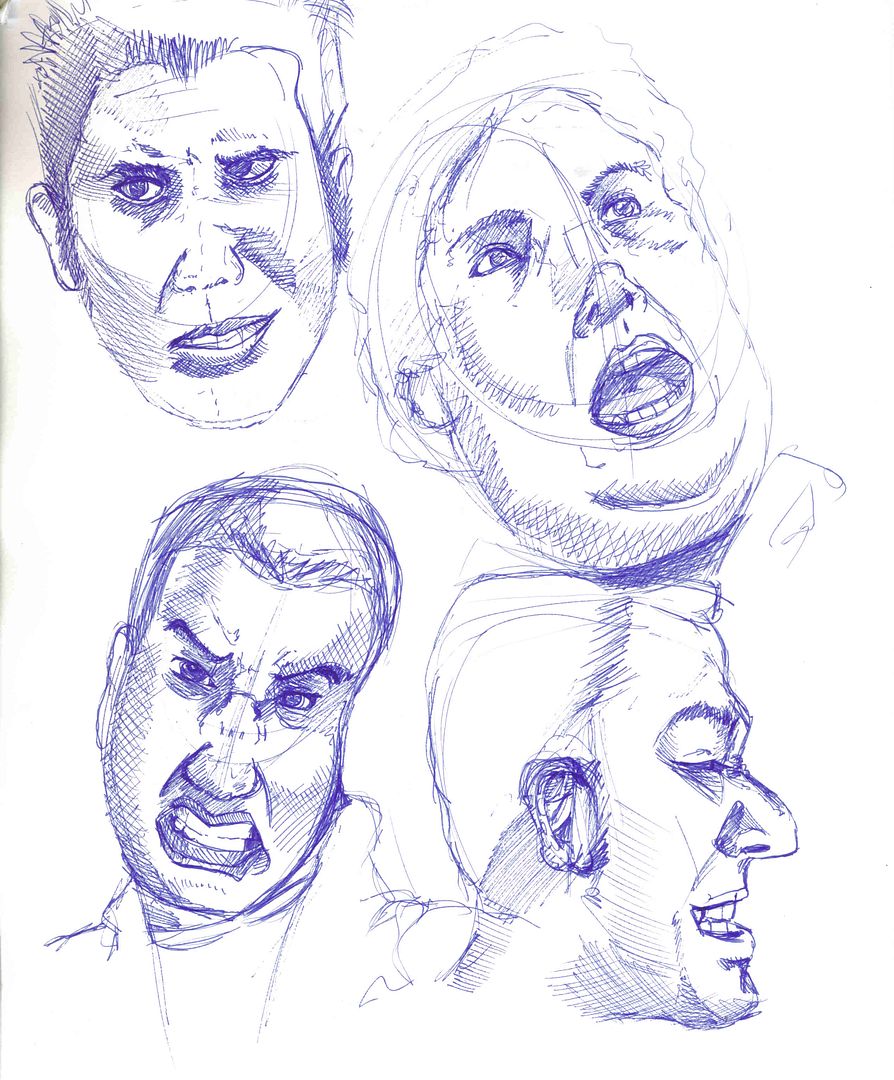 The bear up there is my new polar bear character, Boss. It's a fitting name because he's such a big fella and he'd probably be like a "boss" from a video game because of his size.
The others are facial expression studies from the Facial Expression book and studies from life and watching hip hop/melbourne shuffling/any vids of people on youtube are great figure studies.
These I also will show in reviews. And i'm going to color Boss.