Thursday, September 11, 2008
First test animation of the year. The timing is a little off, but my personal favorite is the ear flick.



Posted by

Stephanie Fargo
at 8:15 PM
No comments:

This is my WIP for an assignment in Steve's Tech 2 class. I'm having fun with it, but so far, its a lot of work.



Posted by

Stephanie Fargo
at 12:45 PM
2 comments:

Tuesday, September 9, 2008
I have as any other artist had serious doubts in myself. I am afraid to fail, i'm afraid to be let down again, I feel like i'm going up the endless staircase in "Super Mario 64" (if anyone remembers that part in that game) and it feels like i'm going up all these steps and then you turn Mario around and you see that he hasn't gone anywhere. I haven't felt like Mario more than ever right now in that situation. I've even thought of taking a semester off, but I gotta keep going. There's too much at stake, other than my health problems, I have a lot of things to sort out through my mind to get through. And I guess I just gotta stay here at school and work it out and not give up even in the hardest times.
Heh, I even forget how you unlock the endless staircase. I think you need to do something in a different world. Maybe I really just need to go to another world to get where I want to go.
Here's a photo of the said endless staircase. This is a screenshot from Super Mario 64, its © to Nintendo. I'm just using it for a metaphoric example.
More animations and work posted later.
Posted by

Stephanie Fargo
at 7:03 PM
No comments:

Friday, September 5, 2008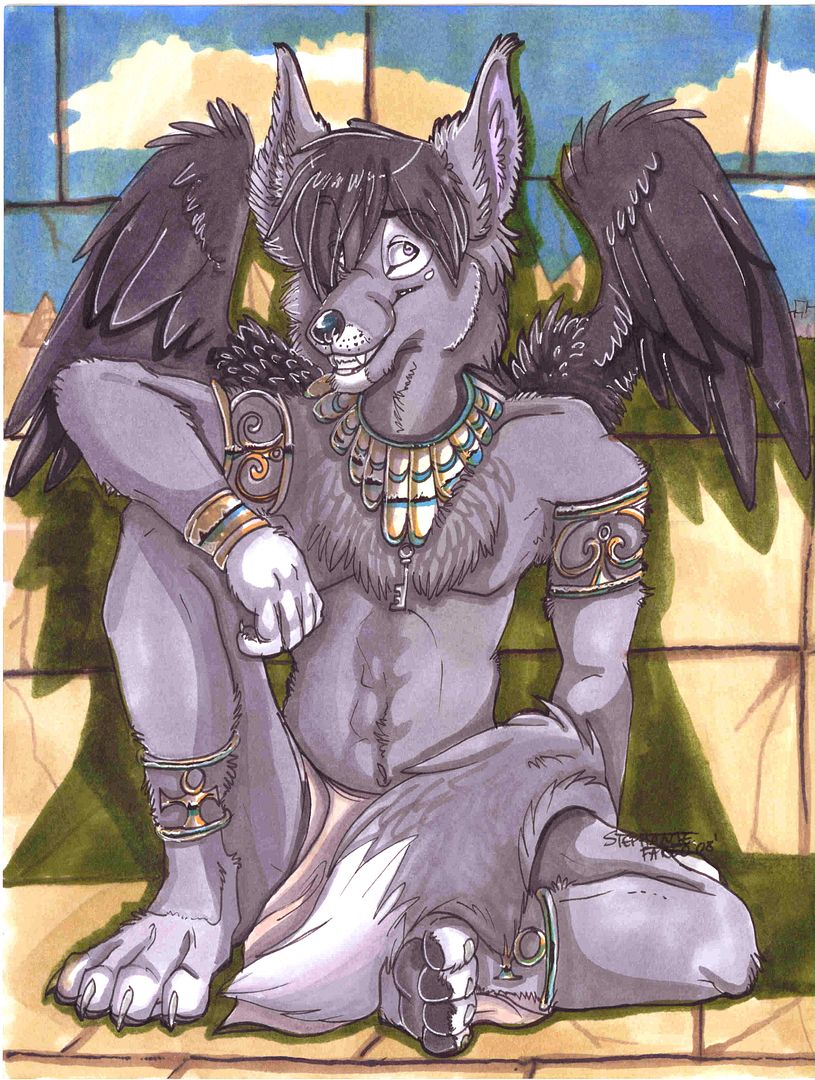 Art trade with Courty of her bf's char, Dusky.
I got permission from Patrick to post this, actually he insist I post this. It's a good pic so I will. It's of his character Richard, that he colored and drew, and I shaded and highlighted him with a gel pen. Awesome collab if I do say so myself.
I got more like sketchbook stuff, but I gotta scan that. More badges coming soon too.
Posted by

Stephanie Fargo
at 5:46 PM
No comments: