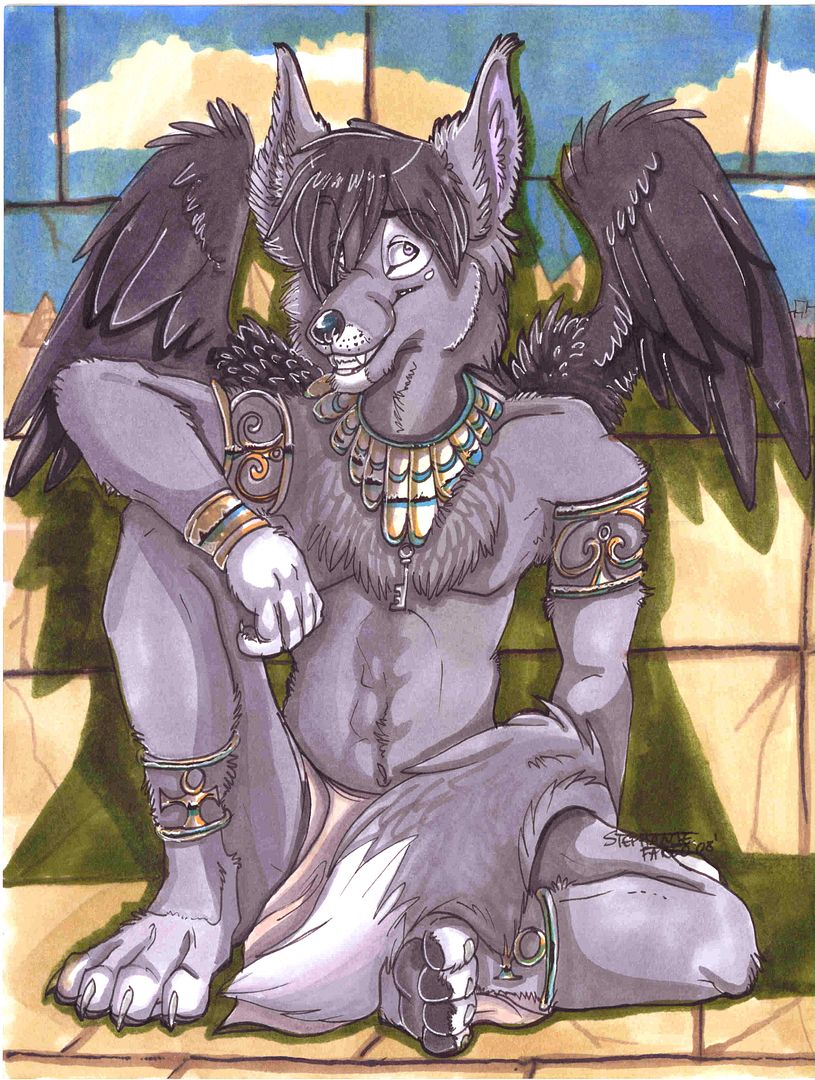 Art trade with Courty of her bf's char, Dusky.
I got permission from Patrick to post this, actually he insist I post this. It's a good pic so I will. It's of his character Richard, that he colored and drew, and I shaded and highlighted him with a gel pen. Awesome collab if I do say so myself.
I got more like sketchbook stuff, but I gotta scan that. More badges coming soon too.