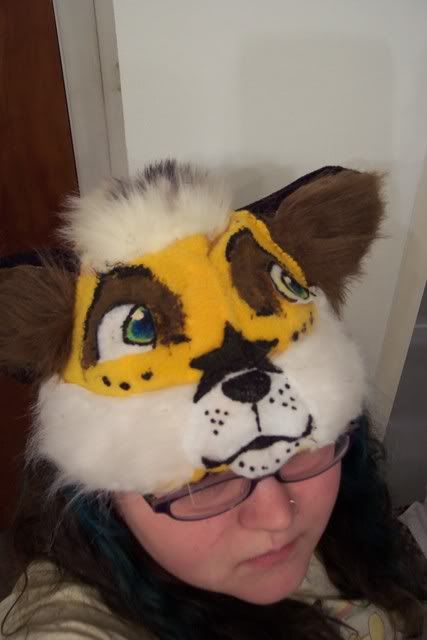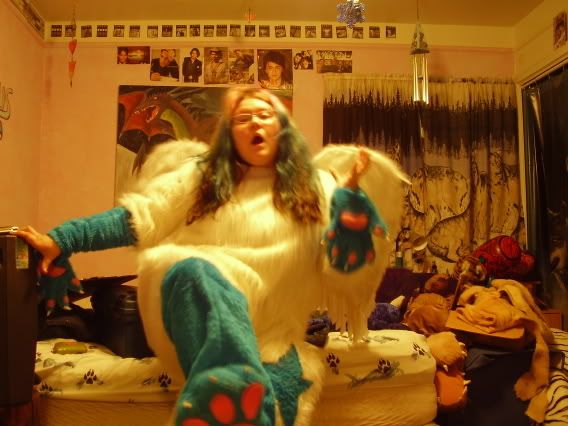 This is more of the furry side of my costumes. The last one is of my fursona, but I prefer not to show the head in this public blog since she's very personal to me and I like to keep that side of my art to myself., my family and close friends.
The first one is also a fleece character custom hat. That one is of my character, Starbar. I do custom hats for $30-$35 (depending on detail). I will also start doing general animal hats (canines, cats, birds, dragons, mythical creatures, dinos, i'm gonna try for a variety!) I'd probably sell the generals for about $25-$30 since they'd be premade and not as much detail would go into it as a custom character plus, things can be made in bulk easier on the general ones.
The second pic is a back view.
The third one is a white plain dragon tail. Those are about $35-$40 because they are so plain, but they are long and thick like it'd be proportionate to the human body.